Hey fellas!
I'm new to this site and was hoping to get some assistance on a new project of mine.
I've recently made the idiotic mistake of buying an old Gilera 106 SS (re-badged Sears here in the states) after personifying it and feeling bad for the state it is in...always do that! Anyway, the 106 SS is basically a bored out 98 SS Guibileo which is a very common model in Europe, but finding parts in a different language is tough...
Unluckily for me, I discovered last night that my project has been used as a donor and I'm missing the rotor and magneto. It's been giving me fits trying to replace it and I was hoping that you could tell me if you know of an electronic ignition kit that could work for this model or if I could retrofit parts from another bike?
It got me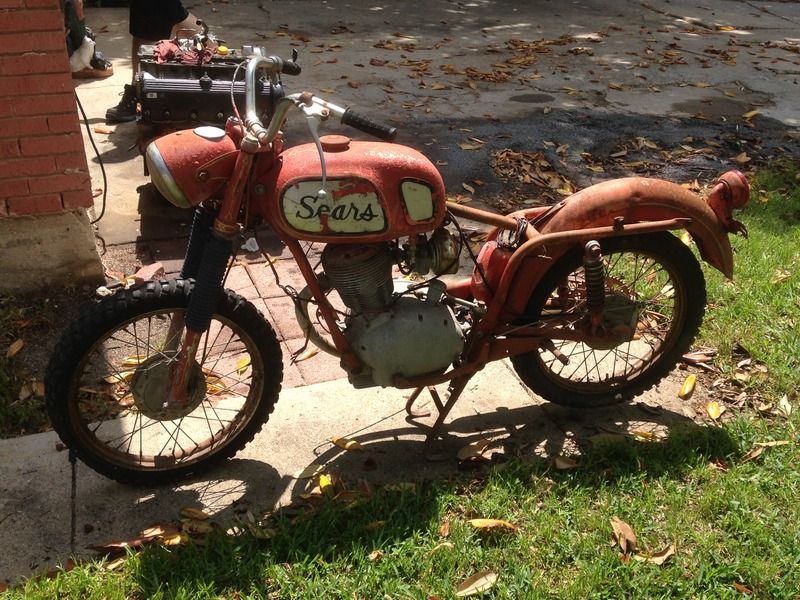 It's so ugly it looks good...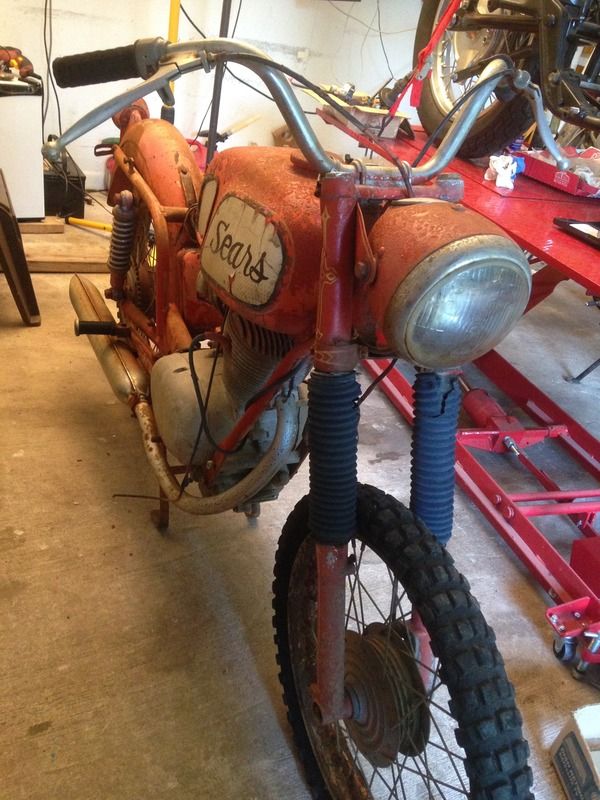 I've attached some photos of my plight, hopefully these would be helpful.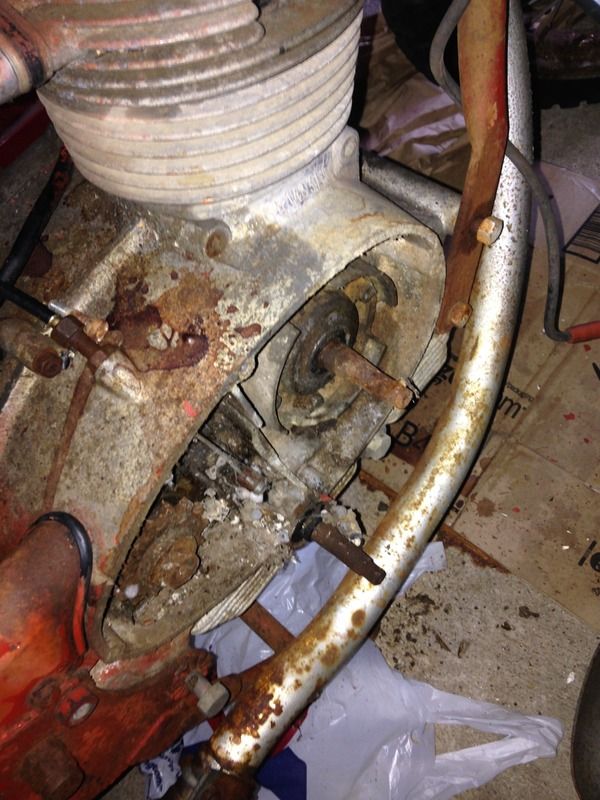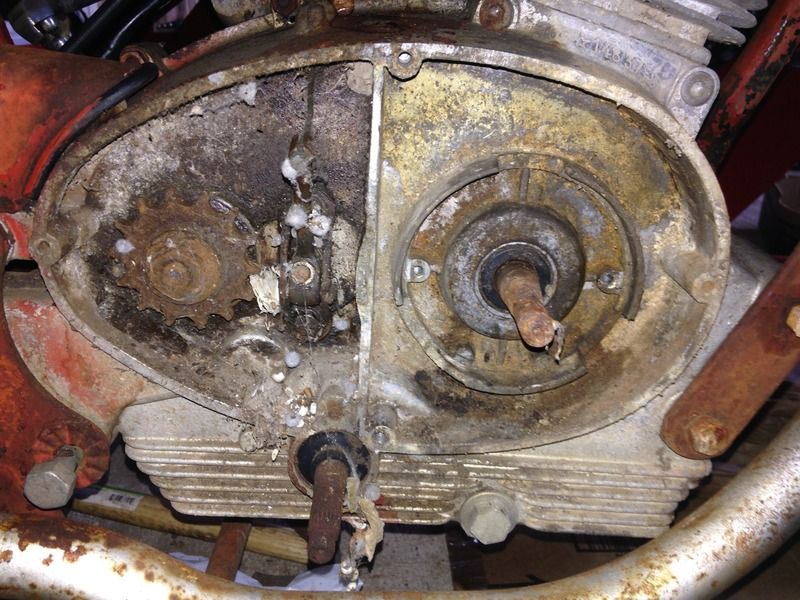 The original points would be mounted on a circular plate like in the attachment (they are missing) and I assume that the flywheel (or stator or rotor...not sure on the proper terminology) would fit over it, as in the second picture.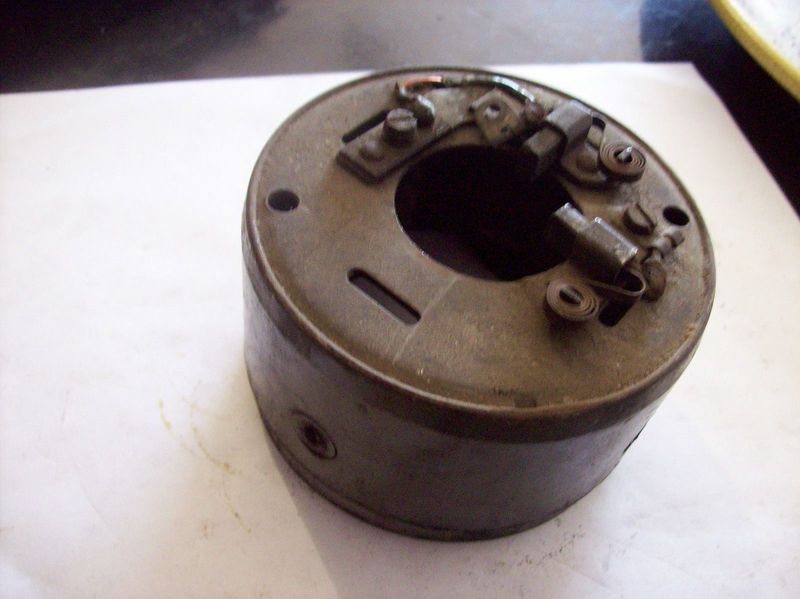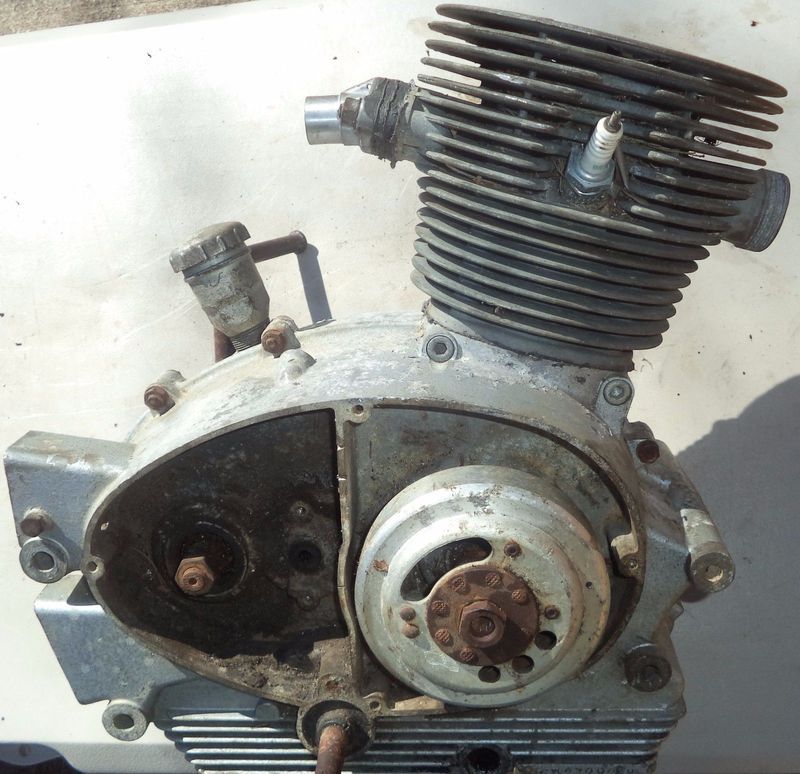 I'd really like to try to get it running to see if the rings would free up (assuming they are stuck). Valve gapping is certainly in order as well which may get me a few more lbs of compression if they are off.
I sincerely appreciate your help!
-Matt